The Benefits of Professionally Installed Video Surveillance Cameras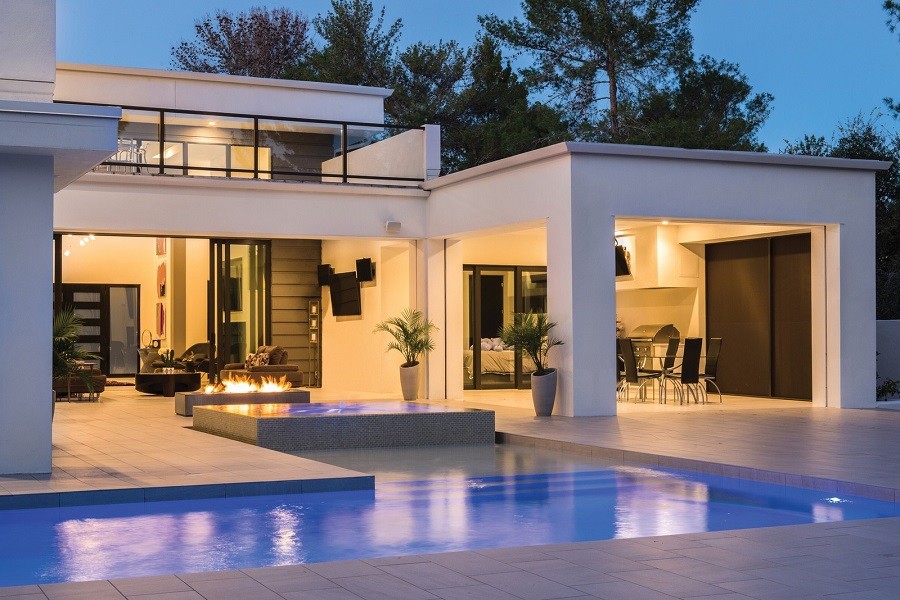 Discover How a Custom and Comprehensive Package Brings Peace of Mind to Your Family
You have made your home the perfect space, from the décor matching your style to creating whole-home entertainment that satisfies each family member. Regardless of your neighborhood, security is an essential element, providing solace and safety from the trials and tribulations of the world.
Regarding smart home video surveillance and alarms, there is a temptation to forgo a professional design and installation in favor of some off-the-shelf products. While, in truth, these IoT consumer-centric devices show ingenuity, they cannot offer real reliability, robust operation, or interoperability with home automation platforms.
Are you intrigued by how we offer better protection for your Kansas City, KS, home? Continue reading to learn more.
SEE ALSO: Secure Your Home & Loved Ones with Today's Smart Alarm System
It Is All in the Details
One of the first things you will notice when comparing professional systems to DIY ones is the quality of the video. While great strides have been made with mini cameras in smart doorbell devices, they pale in comparison to professionally installed units.
We furnish high-definition cameras and recorders capable of 5-8MP levels of resolution, which is equivalent to a 4K ultra-high-definition video. Many IoT devices top out at 1800i, meaning you lose essential details when viewing remotely or on video recordings.
Quality is critical when you submit files to the police or insurance company; it's the difference between capturing a license plate or a blur. You wouldn't settle for degraded video quality in your home theater; why accept it from a security system?
Is Your Security Secure?
For all their convenience, IoT devices are designed for cheap sale and quick installation. To minimize development and production costs, manufacturers skimp on all-weather housings, quality lenses, and connection protection. Many consumer-grade devices communicate over standard Wi-Fi, transmitting video and sound with your connection credentials using minimal encryption.
More robust passkey systems require more bandwidth, processing, and expensive chipsets. The shocking truth is that most name-brand DIY units are easily cracked with software tools easily obtained online. In addition, at least one well-known maker of smart doorbells has admitted it gives access to your recordings and live streams by default! You wouldn't accept this from your home network; why should you allow it from your security cameras?
Alarms and Beyond
Going beyond cameras, we offer a complete package of alarms and sensors that can be tied to your home automation platform, triggering indoor and outdoor illumination when necessary.
Our comprehensive coverage also includes monitoring your home's infrastructure, from fire and smoke detection to temperature, humidity, and water sensors. Receive notifications if the wine cellar's temperature goes out of range or a leak is detected from the HVAC system. Whether you are home or away, be alerted early enough to stop the issues before they cause real damage.
A Safer Home for Your Family
At Atronic, we are passionate about offering systems and solutions that enhance how you live, work, and play in your luxury home. Are you ready to provide peace of mind with a professionally installed video surveillance and security system? Call us at (913) 362-0000 or complete our contact form to start the conversation. We look forward to working with you!