Trusted Equipment Providers
Meet the companies that we call partners. They form the foundation of our product specifications thanks in part to their best-in-class performance, breadth of product offering and ongoing technological innovation.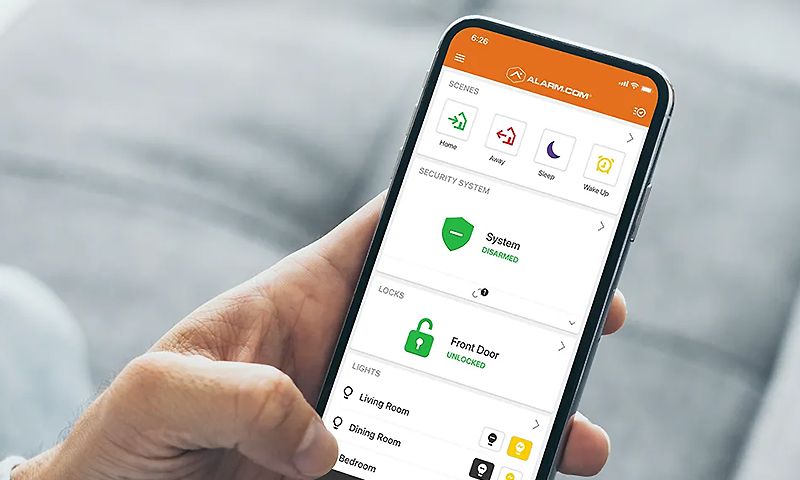 Alarm.com is trusted by millions for better home and business security, intelligent automation and dependable service. When founded in 2000, Alarm.com launched the first interactive home security solution, offering homeowners a revolutionary way to manage and monitor their security systems from anywhere. Since then, Alarm.com has led the market with new smart home and business capabilities, enabling the control and automation of thermostats, locks, lights and more. Headquartered in Fairfax, Virginia, Alarm.com offers solutions ranging from interactive home and business security to advanced video surveillance and monitoring, remote access control and home automation. With Alarm.com, stay connected to what matters most to you: your family, home and business.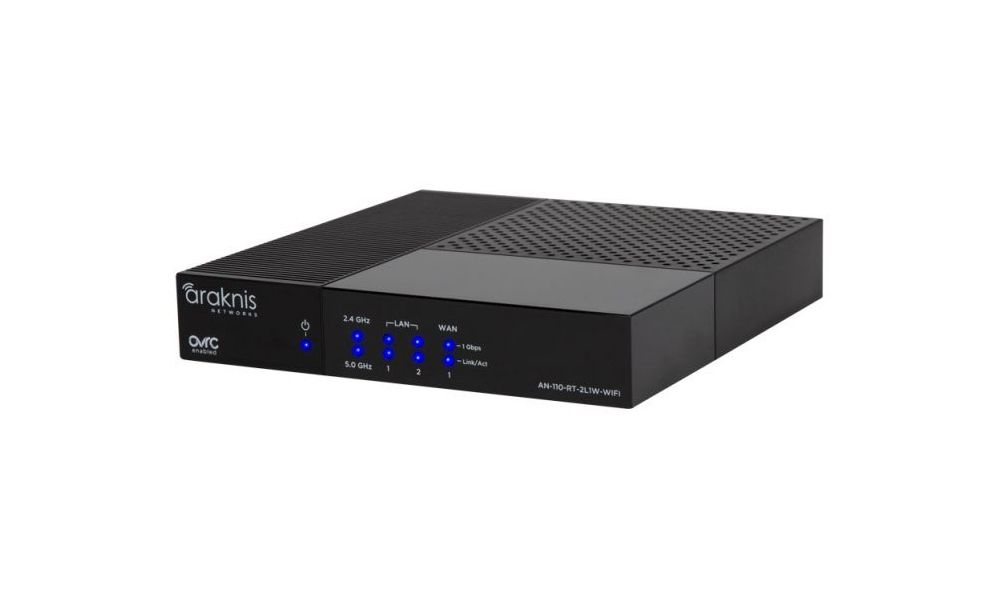 Networks have more stringent performance and bandwidth requirements than ever before, and Araknis is the go-to solution for IT experts in both residential and commercial environments. For best-in-class functionality and support, Araknis offers the ultimate dependability through their wide range of networking products. Operate the network seamlessly when you want to find new features, set new security access levels or expand the system. Routers, access points and switches undergo thorough testing in a variety of environments. Diagnose and resolve problems before they become an issue through the company's trademark OvrC software. Using this cloud management platform, we remotely monitor all your network-enabled devices. We'll troubleshoot issues and reboot devices to help you avoid on-site service calls and extensive downtime.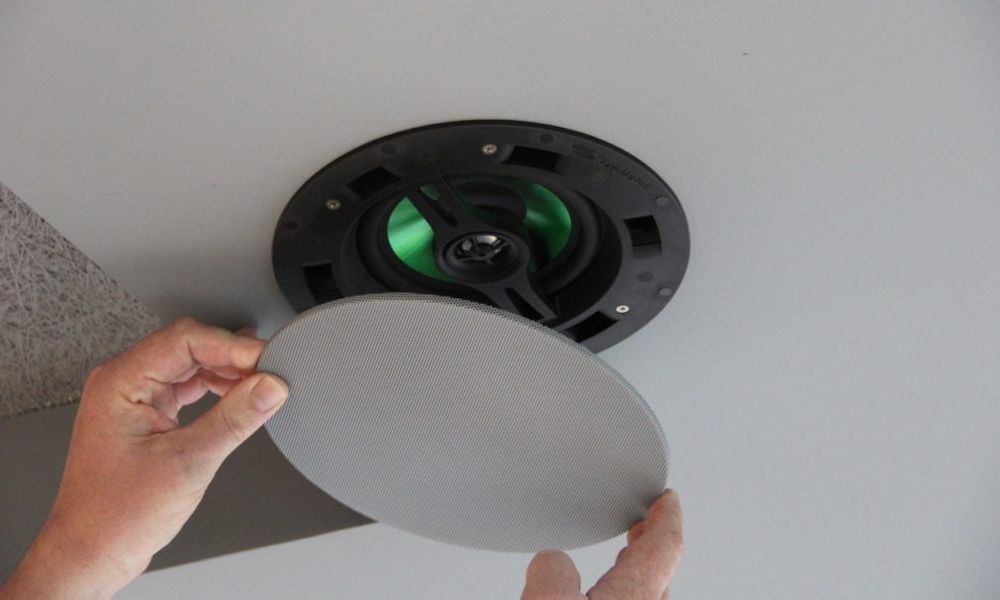 Though now headquartered in the Netherlands since its acquisition by Vanco International in 2017, Beale Street Audio still has their heart in Memphis, Tennessee. It was there in the birthplace of Rock & Roll that the company hit the market with architectural speakers featuring cutting-edge technology. Their products are powered by Sonix Vortech technology that optimizes air movement to deliver deep, rich bass and eliminate the need for a backbox. They then match drivers, crossovers and other components for added clarity in midrange and high frequencies and smooth imaging that evokes the feeling of live music on Beale Street. Their product portfolio includes in-wall, in-ceiling, dual-voice coil, pancake and 70/100-volt speakers, as well as integrated amplifiers and subwoofers.
What started as an emergency call center in Hamburg, Germany in 1920, Bosch has continued to innovate safety solutions for over a century and has evolved into one of the global leaders in security, safety and communications. The company now offers integrated alarm systems, public announcement systems, fire detection, intrusion detection, video surveillance and evacuation and notification systems. Both standard and tailor-made solutions cater to small business and corporate applications. Headquartered in Germany with over 8,000 associates worldwide, Bosch now has manufacturing plants in Europe, America and Asia. Not only does Bosch retain their commitment to protecting lives, but their Bosch Building Technologies department created in 2018 merges building automation, security and energy efficiency to redefine how people interact with the buildings they inhabit.
Experience personalized control for your unique lifestyle with the power of Salt Lake City-based Control4. Work with a Control4 dealer like Atronic to connect virtually any device in your home or business to work together, and command them all with customized one-touch controls and scenes from your system remote or smart device of choice. Whether you're at home in Omaha, NE or away in Kansas City, Control4 gives you the power to command and monitor your estate or business in one platform. The transformative benefits of a smart connected home and business with Control4 delivers convenience, peace of mind and an efficient environment that's comfortable and safe.
Established in 1975 as the R&D department of a Missouri security company, DMP is now the standard-bearer for commercial security. Scalable solutions for video surveillance, fire detection, access control, alarm communications, monitoring and intrusion protection allow them to serve clients in residential, commercial, government, retail and financial sectors. With extensive compatibility between their products ranging from power supply to control panels, it's easy for clients to build reliable tailor-made solutions. In addition, easy-to-use branded user interfaces are available for all their systems. Headquartered in the same Springfield, MO location in which they were founded, the company designs, engineers and manufactures all their products in the United States. Each component is 100% tested before distribution with a full in-house team throughout the process ensuring quality and expediency.
Established in 2006 to develop the world's best speakers, Episode employs scientists who deeply love music. Episode combines premium materials and sound design with scientific innovation in partnership with the National Research Council. Their breakthrough innovations include forward-mounted woofers for wider dispersion, elliptical tweeters for even sound and ribbed surrounds for cleaner bass. Episode speakers are not available in retail stores. Instead, they sell exclusively through custom integrators that can ensure speakers are custom-fit for homes and properly configured for the best sound possible. Housed behind discreet, paintable grills, the Signature by Episode architectural series provides stellar sound in a minimalist design. Deep bass is possible through their line of subwoofer and subwoofer amplifiers. Add a spark to the outdoors with their weatherproof satellite and rock speakers.
Founded in 2002, Exacq Technologies is a leading manufacturer of video management system (VMS) software and servers used for video surveillance. Known for its ease of use, the exacqVision cross-platform VMS software is widely used across many applications. It is readily available on factory installed exacqVision hybrid and IP camera servers or on commercial off-the-shelf servers. Exacq Technologies is part of the Security Products business unit of Tyco (NYSE: TYC), the world's largest pure-play fire protection and security company. The exacqVision line of hybrid and IP camera servers provides a complete, out-of-the box VMS solution. exacqVision hybrid servers seamlessly integrate analog and IP cameras, allowing customers to utilize their existing surveillance system and easily upgrade to the latest IP technology. A single hybrid server can accommodate up to 192 analog and IP cameras combined with up to 120TB of storage. exacqVision IP camera servers are designed to accommodate IP cameras and encoders. Every exacqVision server comes with pre-loaded exacqVision VMS software and a 3-year warranty with a software subscription agreement (SSA) included. Hybrid and IP camera servers are all scalable, cross-compatible and unified through the freely distributed exacqVision client software. Access to exacqVision servers is also freely available on most internet browsers and through the free exacq Mobile app available for iOS, Android, Kindle Fire and Windows Phone 8.
Now a member of Honeywell Fire, Fire-Lite was founded in 1952 when they introduced the first addressable fire systems into the market. In the following six decades, the company has gained a reputation as the foremost provider of simple, reliable life-safety systems. The company sells a wide range of products through certified security companies, including fire alarm panels, AV notification devices, control panels, smoke detectors, mass notification systems and pull stations. For smaller applications, their wireless mesh network solutions allow up to five zones of security. Both standard and connected installations include their Lite-Speed protocol for lightning-fast device response times. Headquartered in Honeywell's Northford, CT campus, Fire-Lite offers a year-round Fire-Lite training academy to optimize the application of their products.
Surveillance cameras can be viewed on HAI OmniTouch Touchscreens, over the Internet, or on your Smartphone. When the doorbell rings or motion is detected outside, the video feed can automatically appear. Want to invite your guest in? Simply press and hold the camera selection button to open the door or gate. If desired, the camera feeds may be recorded. HAI offers a high security, digitally encrypted, proximity Access Control reader to manage access to gates and doors. It uses either a standard credit card sized Access Control Card or convenient Access Control Keytag to access the system. Because each card or keytag is tied to a specific user all of the actions can also be customized for each individual user.
Hanwha offers end-to-end advanced video surveillance solutions featuring the most advanced cybersecurity in the industry. A subsidiary of the Hanwha Group and founded in 1952, Hanwha is now the 8th largest corporation in South Korea with 70 affiliates and more than 325 global networks dedicated to security, manufacturing, construction and solar energy. As the leading manufacturer in intelligence video surveillance for diverse industries and applications, the company sells IP cameras with AI capabilities, storage devices, monitors and management software. Their products feature world-class optical design and image processing technologies for surveillance that anticipates threats to best secure people, property and data. Hanwha security solutions are scalable and can be found in a wide range of applications worldwide, including retail, transportation, education, banking, hospitality and healthcare.
Hikvision USA Inc., Hikvision Canada Inc. and EZVIZ Inc. make up the North American subsidiary of Hangzhou Hikvision Digital Technology Co., Ltd. Based in Hangzhou, China, the "Silicon Valley of China," Hikvision is a leading provider of artificial intelligence, machine learning, robotics and other emerging technologies, and is the world's largest manufacturer of video surveillance products and solutions. By engineering and bringing state-of-the-art video surveillance products and solutions to market, the company grew from a 28-person start-up in 2001 to a global enterprise. Hikvision's commitment to R&D innovation is ongoing. Today, in addition to our robust video surveillance products portfolio, we offer cutting-edge technologies to North America, including deep learning/AI, industrial automation, robotic vision, and advanced smart home solutions connected to a cloud platform. Hikvision employs more than 25,000 dedicated professionals worldwide, and more than 10,000 of those employees are R&D engineers. Hikvision maintains its leadership position by investing 7 to 8 percent of annual sales revenue into R&D for continued product innovation.
Organizations of any size require dependable, innovative access control systems to secure their facilities. For decades, HID has helped millions of people more easily access offices, hospitals, classrooms, and more. From entry-level smart card technologies to modern solutions like HID Mobile Access, our mission is to help your organization find the best access control solution. Every day millions of people in more than 100 countries use our products and services to securely access physical and digital places. Over 2 billion things that need to be identified, verified and tracked are connected through HID's technology. We work with governments, universities, hospitals, financial institutions and some of the most innovative companies on the planet—helping them to create trusted physical and digital environments so that they and the people who use them can fulfill their potential.
Honeywell Security is a global provider of comprehensive security and surveillance solutions for both residential and commercial markets, including hospitality, healthcare, education and retail. A branch of the multinational corporation Honeywell, which was founded in 1906, Honeywell Security began its journey to becoming an industry leader in 1969. Honeywell Security offers robust solutions in access control, intrusion detection, life safety, video systems, security management systems and more. Their advancements in the industry have helped shape today's security systems, with analytics that pave the way for proactive and even predictive security. Headquartered in Huntington, NY, Honeywell Security continues to invest in their commitment to delivering world class service, support, quality and innovation.
Underlying all of Integra's high-end products are the two pinnacles that define them: passion and excellence. Committed to delivering flawless audio through expert design and construction, Integra learned early on how vital installation is to the end result as well. Not only are Integra products ideal for traditional 2-channel audio, but they stand out for their smooth integration into home theater and multi-zone systems as well. Realizing that ease-of-use and installation is just as vital as the components' audio quality, all Integra products are designed to fit seamlessly into custom AV projects. Explicitly geared for personalized applications, Integra partners with AV specialists to deliver unprecedented quality for audiophiles and movie lovers through its line of receivers, amplifiers, soundbars and more.
Created under the Tyco Security brand in 1986, Kantech designs and supports integrated access control solutions ideal for residential, small business or enterprise-grade solutions. You can find their systems in aviation, education, sports, retail and even gas & oil environments worldwide. Their native EntraPass app allows any mobile device to become an access control solution while providing remote control and monitoring. Their all-in-one access control systems include integrated security platforms, locks, exit control devices and a wide variety of readers. With simple configuration and robust reporting, it's easy to have an access audit for all entry points in an emergency. The Quebec-based company makes it possible to integrate their solutions with third-party telephone entry, intrusion detection or video management systems to create a comprehensive security suite on your property.
Founded in 1958, LG Electronics is driven by the desire to deliver a better lifestyle for homeowners. Through years of innovation, the South Korean company has become one of the leading manufacturers in home electronics. Among their wide-ranging solutions, they offer award-winning OLED TVs, AI-based entertainment platforms, soundbars and Blu-ray players. Throughout, they have been standard bearers in quality, from ultra-thin designs that blend seamlessly with the environment to cinematic short-throw projectors that deliver 120-inch images even in ambient lighting. Their webOS platform is their latest advancement in home technology, providing easy access to the top streaming services including Netflix, Hulu and Amazon. WebOS even offers AI-based entertainment recommendations and allows you to stream movies, TV or music from your iOS device to any LG TV through Airplay2.
OpenEye has been the industry leader in cloud-managed surveillance solutions since founded in 1999. Having access to surveillance from the cloud helps streamline user management, reduce IT requirements, improve video sharing and prevent system downtime. Their easy-to-manage systems feature in-house video recorders, IP cameras and software. Their cloud platform can analyze event data from videos, alarm systems, access control, sales transactions and IoT devices to deliver actionable insights that improve business security and operations. An open ecosystem allows for integrating a wide range of third-party devices while eliminating the need for costly integration or localized servers. Access system information from a web client, mobile app or command station. All manufacturing takes place at their Liberty Lake, Washington headquarters.
Founded in St. Louis, Missouri more than 120 years ago, Potter Electric Signal's reputation for high-quality products and customer service make them the ultimate symbol of protection. Since their inception, when Charles E. Potter began developing coded signals for a central monitoring station, the Potter company has expanded their reach to every segment of the security sector. Potter provides industrial-grade sprinkler monitoring devices, corrosion solutions, automatic fire alarm systems, public safety signals, security switches and perimeter protection for homes and businesses in Omaha, NE, the Kansas City metroplex and beyond. The family-owned company designs, develops and manufactures all products in the United States with rigorous testing for all components. In addition, through ongoing training opportunities for their fire alarm and corrosion solutions, they ensure their products are expertly applied every time.
At Qolsys, we believe technology can improve your life. From smartphones to computers, having access to information when and where we need it makes us smarter, more efficient, and more connected. Nowhere is this more significant than within the walls of our homes.
Elevate your expectations of home entertainment with Samsung's most innovative and advanced range of televisions that offer an impeccable visual and auditory experience for film and gaming enthusiasts alike. Samsung's proprietary Quantum Processor is the mastermind behind their unrivaled QLED 4K and 8K TVs that display a depth of detail, contrast and realism never seen before. Even when not in use, Samsung displays add beauty to your home by transforming into framed artwork or blending into the decorative pattern on your wall, elevating your space while turned on and off.
Unleash the full potential of your home theater with Screen Innovation's masterful indoor and outdoor screen models. Revolutionize your viewing experience with ambient light rejecting screens so you can enjoy your favorite films even during the day. Embrace the big screen experience in a stylish environment with their sleek, zero edge models that fit seamlessly in any space. Now you can even take your screen on the go with the Solo line model featuring a portable cassette and a two-year battery life. Tiles and rear projection screens, meanwhile, allow unique and engaging digital signage solutions for businesses. Recently, Screen Innovations has also released motorized shades for indoor and outdoor use in a wide range of models and colors.
Silent Knight manufactures customizable fire alarm and life safety systems ideal for small to medium buildings. Offering a wide range of fire alarm solutions, including annunciators, control panels, fire detectors, power supplies and firmware, the company makes it easy for integrators and building managers to find the ideal setup for them. Intuitive programming makes Silent Knight easy to set up while reducing the learning curve for new users. Since their start in 1961, Silent Knight has continued to evolve to meet all code requirements and technology advancements to serve clients in educational institutions, healthcare facilities, commercial complexes, retail spaces and government installations worldwide. In addition, their knowledgeable tech support team offers ongoing training on their systems through the Tech-ED Knight School. Knight School joined Honeywell in 2017 and is headquartered in Northford, CT.
Sonos envelops every space of your Kansas City home with brilliant audio, creating a soundscape you can easily customize to play what you want, where you want. With smart, wireless speakers for your music and cinema, Sonos expands crystal-clear audio anywhere you desire and connects to all your favorite media sources for easy, one-tap listening. Work with a Sonos dealer to seamlessly command your speakers with voice activation or from your smart device of choice and rediscover your favorite music with a sound system that lets you listen your way.
Delight your senses with professional-grade home entertainment solutions designed to harmonize both picture and sound for a breathtaking, true-to-life experience. Unprecedented contrast, color and realism are made possible with Sony's proprietary technologies that also lead in pixel-by-pixel detail for texture you can practically feel. Whether you're outfitting a multi-purpose media room or a dedicated private cinema, Sony's line of premium 4K HDR projectors and TV displays, AV receivers and high-resolution speakers work in tandem to craft the immersive experience intended by film and video game creators.
Bespoke sound solutions from Triad stand apart in an audio industry filled with cookie-cutter products. Relish in superior sound with their high-end architectural speakers designed to integrate elite sound reproduction into luxury living environments. Expertly designed, hand-crafted and installed, Triad audio solutions are ideal for any application ranging from 2-channel to immersive surround sound. All their speakers are built-to-order at their Portland facility to deliver exactly what you need while showcasing all their latest audio technology. Designed using European drivers used by only the top manufacturers in the world, Triad offers the best performance and value. Enjoy a wide range of models available, from their flagship loudspeakers to their more discreet in-wall and in-ceiling varieties.
Our team's vision is to utilize AI and robotics to bridge the space between security and technology to advance industries and human capabilities. At our very core, we develop complex, deep-learning machine learning models to integrate with industry-proven robot, video analytics, and health solutions to create interconnected AI-enabled IoT (Internet of Thing) solutions unlike any other in the world. Our diverse team of engineers and entrepreneurs create an environment rich in ideas, explorations, and solutions. Since our inception, we have expanded our footprint around the world where Turing AI's products have become key assets for managing operations at leading real estate companies, top 100 retails, casinos and gaming, and corporate data centers.
 Best-in-class sound quality, superior reliability and easy-to-use features are the hallmarks of the Yamaha home theater and home audio experience. Take a dramatic leap forward in audiovisual entertainment with studio-grade AV receivers, soundbars, wired and wireless speakers, turntables and more for the ultimate in audio performance no matter the application. From single-room to expansive whole-building solutions, Yamaha features audio systems and accessories that are built to fit in any space within your home or office. Experience a fully customized soundscape of unsurpassed clarity and tonal accuracy for top tier listening enjoyment every time.


Start Your Journey to Smarter Living
Connect with us to learn more about how these industry-leading brands work together to create your dream smart home or business.