Curators of Cutting-Edge Technology Solutions Since 1982
Our people and the services we provide define Atronic. We take pride in delivering first class customer service to every client.
Who We Are
Atronic is a family-owned and operated electronics integrator specializing in custom security, life safety and automation systems for residential and commercial customers. Atronic was founded in 1982 and services the Kansas City metroplex, Wichita, Kansas, Omaha, Nebraska and Springfield, Missouri areas.
Our Mission
Atronic's mission is to provide customized security, life safety and automation systems to homes and businesses with reliable customer service and the highest quality equipment, installed by knowledgeable professionals.
Perry Atha
Executive Chairman / Founder
Perry Atha is Executive Chairman of Atronic. He founded the firm in 1982 after realizing the need for a trustworthy electronic security company that could offer quality service, equipment and monitoring in his Kansas City community. Perry's commitment to establishing long-lasting relationships in the community and meeting the needs of his clients has led to the company's tremendous growth and success over the past four decades.

After nearly 40 years at the helm of Atronic, Perry promoted Neil Atha to President in September 2020. Perry remains active in sales and customer service in his role as Chairman.

Perry earned a Bachelor of Business Administration in Finance from Southern Methodist University. He is an active member of Rotary International, serves on the Heart of America Council Board for the Boy Scouts of America as well as the Board of Powell Gardens and volunteers his time to support various other philanthropic organizations in the community.

Perry and his wife, Kathy, have four adult children and a growing number of grandchildren. He is an Eagle Scout and enjoys spending his free time traveling, boating, golfing and snow skiing.
Neil Atha
President
With over 12 years of experience in the electronic security industry, Neil Atha has been integral in the growth of Atronic. With Neil at the helm, Atronic has successfully completed multiple acquisitions over the last six years. The company has grown from a single location with 35 employees to more than 100 employees spanning across Kansas, Missouri and Nebraska.

Prior to joining Atronic in 2011, Neil spent three years as a regional account manager for a Dallas-based national security integrator. During that time he gained extensive knowledge of commercial estimating and system design, including fire alarm, cameras, access control and intrusions systems.

While maintaining a diversity of business and personal interests, Neil concentrates most of his efforts towards continuously improving the quality of products and services delivered by Atronic. Daily he oversees the management team, strategizes growth opportunities, acquisitions, coordinates marketing initiatives and develops company policies.

Neil Atha holds a B.S. in Economics from Southern Methodist University and is a lifelong Kansas City Chiefs fan. He is the President of the Kansas City Burglar and Fire Alarm Association, Treasurer for the Electronic Security Association of Missouri and is on the Board of the Kansas City Crime Stoppers and the Foundation for Advancing Security Talent. He is also an active member of Young Presidents' Organization (YPO) of Kansas City. Neil is a licensed pilot and enjoys flying his wife, Amy, and his three children around the country.
Tyler Atha
Vice President
Tyler Atha is Vice President of Atronic. Tyler brings more than a decade of financial consulting experience to his position at Atronic where he focuses his efforts on improving business performance in terms of operations, profitability, management, structure and strategy.

Prior to joining Atronic in 2020, Tyler worked at a wealth management firm in Dallas where he provided comprehensive financial planning and advisory services to high net-worth families.

Tyler earned a Bachelor of Business Administration from Southern Methodist University where he majored in Finance. Tyler and his wife, Cayla, live in Dallas with their two children and enjoy traveling, cooking and spending time outdoors.
Alysia Bianco
Office Manager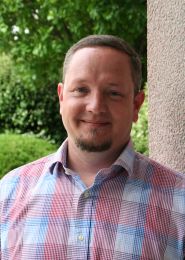 Curtis Mayes
Regional Operations and KC Install Manager
Jeff Homes
Service Manager
Mike McMillin
Life Safety Manager
Tracy Goodrich
Branch Manager
(Omaha, NE)
Scott Pierce
Branch Manager
(Springfield, MO)
Nick Macaluso
Residential Installation Supervisor
(Kansas City)
Brandy Seitzinger
Service Supervisor
(Kansas City)
Matt Happle
Field Supervisor
(Springfield, MO)
Rob Lasky
Life Safety Supervisor
(Kansas City)
Will Atha
Sales Manager
Awards
2014 - 2022 SDM Top 100 Ranking

2004 SDM Dealer of the Year
Credentials
Kansas City Better Business Bureau (A+ Rating)

Springfield Better Business Bureau (A+ Rating)
Industry Memberships
The False Alarm Reduction Association (FARA)

The Kansas City Burglary & Fire Alarm Association (KCBFAA)

The Electronic Security Association (ESA) of Missouri

The Kansas City Home Builder's Association (HBA)

The National Association of Remodelers (NARI)

Kansas City Crime Stoppers

The Lenexa Chamber of Commerce

The Blue Springs Chamber of Commerce

The Omaha Chamber of Commerce

The Springfield Chamber of Commerce