A Building Access Control System Is Your First Line of Defense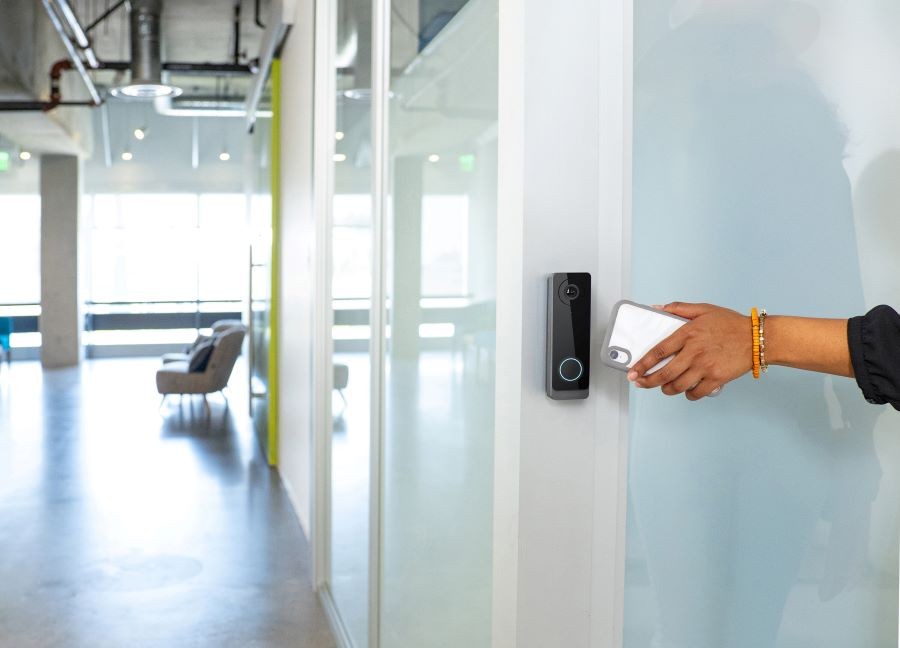 Secure Your Property & Protect Your Staff with the Latest Access Control
For many business owners and operators, one of their main concerns is keeping their staff, property, and assets safe. To accomplish this, they may install security cameras and burglar alarms, essential pieces of the total commercial security package.
However, the first line of defense is found in a building access control system. These systems protect your business from intruders and burglars, ensuring the well-being of your staff and securing your assets. They also secure areas inside the building, like offices and server and storage rooms, ensuring only those employees with the proper credentials can enter.
Let's explore the benefits and features of an access control system and how they help businesses in Omaha, NE, stay safe.
SEE ALSO: Protect Your Business Today with a Customized Security System
Managing Your Entrances in an Instant
Thanks to today's cloud-based access control system, access management occurs from a user-friendly interface on computers and mobile devices. This means that you, your administrators, and your managers can add or remove employees almost instantly and from anywhere. This ability is particularly vital should a disgruntled employee quit or be asked to leave the premises. In the past, a non-returned key may result in changing the locks. Now, you simply log into the system and remove their ability to gain access to your business.
Should someone attempt to gain entrance without the correct credentials, you and your administrators or security personnel receive an alert. If integrated with your security cameras, you can look to see who the perpetrator is and speak to them through two-way audio.
Access control has come a long way. While deadbolt locks and keys were once the standard, today, you can choose from keycards, fobs, mobile devices, or biometric technologies for managing access.
Enhanced Operations
This platform also shows the time each employee arrives and leaves, creating an audit trail for all activities. It eliminates the need for tracking keys and allows your administrators to create access schedules, allowing employees to gain admittance based on the day or time. When clients or vendors show up, administrators can issue temporary access to a visitor's smartphone through the web interface.
An Integrated Approach
One of the most important considerations is ensuring your access control system is compatible with any current security devices or those you may implement. An integrated, scalable system enables security cameras, door locks, alarms, and lighting to work together, creating a robust system that lets you and your team feel safe and protected now and into the future.
At Atronic, we design and install customized and integrated security solutions for businesses, offices, buildings, warehouses, and educational and healthcare facilities. From small office spaces to large business complexes, you can be assured of an easy-to-use system designed for your unique space and requirements.
To learn more about the best access control system for your industry and needs or to schedule a complimentary consultation, contact Atronic today.