Creating a Scalable & Customized Commercial Security System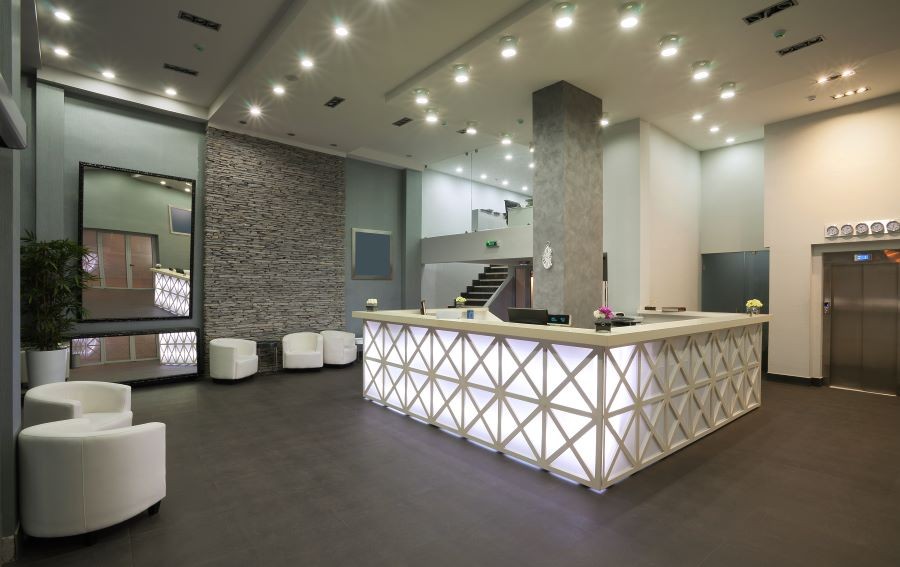 Protect Your Business Using Recommended Deterrents
According to City-Data, the crime rate in Omaha, NE, in 2019 was higher than in 90% of other U.S. cities, with robberies and thefts being two of the crimes that registered higher than the national average. Fortunately, there are steps that you can take as a business owner to help prevent criminals from targeting your establishment.
According to the Douglas County Sheriff's Office, businesses can reduce the threat of criminal activity by keeping up with crime trends and implementing prevention strategies. A few proven measures include reinforcing entry points—including unusual access opportunities such as skylights and ventilation systems. Illuminating the outdoor area also serves as a deterrent, along with keeping your landscape and building's exterior in good condition.
In many instances, simply installing a security camera is enough to deter an individual from attempting a break-in. An alarm system also serves as a deterrent and forces burglars to get out quickly should they gain entry. Make sure to post warnings and train staff to avoid false alarms.
Let's explore some key elements in commercial security that can help keep you, your property, and your employees safe and secure.
SEE ALSO: How to Protect Your Company from External and Internal Threats
What to Look For
The features you need in a commercial security system vary significantly based on the industry and the size of your establishment. That said, some essential elements are that it's easy to use, scalable, and integrates with third-party devices. Systems that should work together include security cameras, access control, alarm systems, and intrusion detection.
A persistent problem facing law enforcement is responding to false alarms. In Douglas County, they respond to about 2,000 false alarms every year. To reduce this, they adopted the Douglas County False Alarm Reduction Program in 2022. This program requires registering your alarm system and paying fines for repeated false alarms.
At Atronic, our certified technicians set up and maintain the security system as well as train users to minimize false alarms. We also install all motion sensors in strategic locations that prevent false activation.
Remote Access
Today, the best security system offers remote access and sends notifications when it detects suspicious activity. These systems enable you to remotely control alarms, door locks, and lighting. Plus, through the same user-friendly interface, you can check in on your business via live video surveillance feeds.
We can also program customized activity alerts, including when an alarm is set off, if the alarm stays on past opening, or if it is not armed by closing time.
Who to Trust
At Atronic, we've provided custom security solutions for our clients for over 40 years. Our certified technicians will perform a site survey and help you determine the security system and measures that best fit your needs and one that can grow with you.
This can include integrating lights, alarms, door locks, video surveillance, and other security measures to work together to ward off criminals. Because we partner with industry-leading brands, we know what devices are best used in particular situations and the ones that integrate with your other systems.
To learn more about the commercial security system best suited for your unique needs or to schedule a complimentary consultation, contact Atronic today.