5 Ways to Protect Your Omaha Business with Commercial Security Systems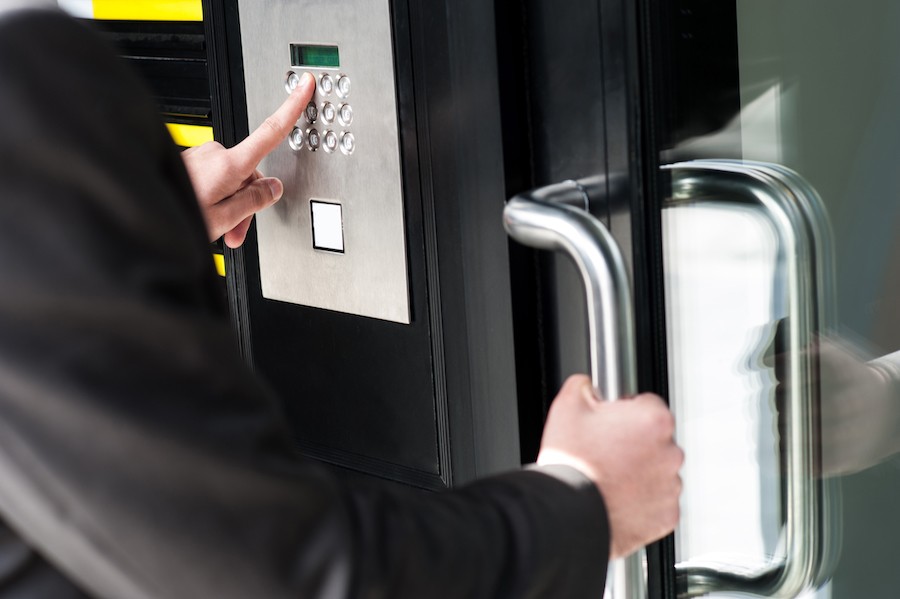 Harnessing Advanced Technologies for Comprehensive Safety
According to a report from Pro-Vigil, 28% of businesses in the U.S. reported an increase in physical security incidents like theft and vandalism in 2022, continuing a three-year trend. These alarming statistics underscore the pressing need for businesses, especially in cities like Omaha, NE, to bolster their security measures. A robust commercial security system isn't just a protective measure; it's a crucial investment in safeguarding your business assets, reputation, and peace of mind. As technology evolves, so do the threats that businesses face. Let's delve into how you can fortify your Omaha-based business with state-of-the-art security solutions.
SEE ALSO: CREATING A SCALABLE AND CUSTOMIZED COMMERCIAL SECURITY SYSTEM
Alarm Systems: The Basic First Step
Secure your facilities with top-tier commercial-grade security alarm solutions. With the threat from seasoned burglars ever-present, a professionally installed and monitored system becomes indispensable. The convenience of one-tap control from a touchscreen or mobile device lets you arm and disarm your system from anywhere. Plus, real-time security notifications inform you of suspicious activities on your premises.
Surveillance: Eyes Everywhere
In today's digital age, access to real-time and recorded footage is crucial for security and quality control. Monitor business activities from your smartphone and benefit from extensive video analytics that highlight activity trends and potential threats. With encryption protocols in place, you can rest assured that your surveillance footage remains secure and confidential.
Access Control: Managing Entry
Control is at the heart of any effective commercial security system. With innovative technology, you can monitor and regulate access to your property. Whether through keycards, codes, biometrics, or mobile apps, an access control system ensures that only authorized individuals gain entry. Detailed logs and security alerts provide insights into the comings and goings, ensuring you're always in the know.
Remote Access: Monitoring from Anywhere
Your business isn't always at your premises. But with remote access systems, your business's security moves with you. Around-the-clock monitoring ensures your properties are watched, even when you can't be there. Instant notifications via text or email keep you updated on any emergencies or suspicious activities, and you can access surveillance footage and security data from anywhere on a computer or smart device.
Outdoor Perimeter Protection: Keep Threats at Bay
Before a threat reaches your door, perimeter protections act as the outer shield. Implementing sensors on fences, walls, and entry gates quickly alerts you to any suspicious activity. Combined with state-of-the-art gate entry systems and video surveillance, you can ensure threats are identified the moment they approach protected areas.
Ensuring the safety of your assets, employees, and data is paramount. By integrating a comprehensive commercial security system, you protect your business in Omaha and position it for growth and success in a secure environment. Atronic understands the unique challenges of commercial spaces and offers tailored security solutions to meet these needs. To learn more about how we can protect your properties or to schedule a complimentary consultation, contact Atronic today or click the chat box below to connect quickly. We look forward to working with you.